NL-Shipbrokers is a trademark of NL-ShipBrokers B.V. and managed by Cees de Jong which last has been active now for nearly twenty years in the sale and purchase of vessels and other hereto related business.

We are literally based in "the middle of the playing field" at the Quayside of IJmuiden, The Netherlands in a new and dedicated for this job location. Here we keep close contact with our clients and network on a regular and long term basis with key words as; no nonsense, trustworthy and respect, service friendly and fairly priced!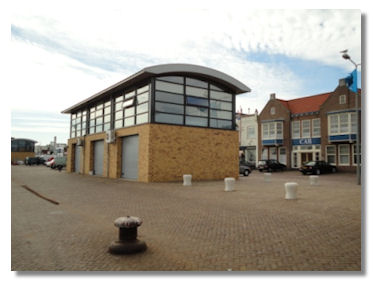 When we talk about vessels everybody has his passion which in our case is the fishing industry in her widest sense. Intending that we not only have knowledge and affection with the local and national fleet and her skills but also are internationally orientated and inclusive the nowadays wide variety of different fishing techniques.

Next to this important vessels a fishing company her success is also greatly depending on her possibilities with fishing rights, quota, licenses etc. Also in this field we can guide you closely together with our national and international built up professional and reliable contacts as colleague brokers, accountants, lawyers and other advisors even at governmental level.
Further we have great interest in the strongly expending markets of offshore service vessels like standby, guard and chase vessels, work and tugboats beneficiary to the oil and wind farm industry.

Another important service we can offer you is our assistance in the building, maintenance, survey, conversion or upgrade of your vessel. Also in this field we have our experiences and maintain first class relations with designers, classification bureaus, shipyards, suppliers and contractors for all kinds of jobs. For instance; delivery of parts and goods, planning of a dockyard, engineering and conversion projects, specifications and contracts, management and super intendancy.

WHEN DO WE MEET YOU !

Cees de Jong